Northern Trust (www.northerntrust.co.uk) is pleased to announce that it has acquired the 34,390 sq ft Acorn Business Centre in Perth.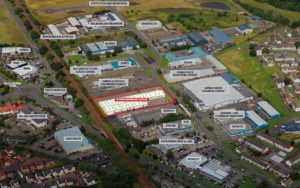 The property is located within the North Muirton Industrial, 2 miles North of Perth City Centre in an established industrial, trade and commercial location. The multi-let industrial / trade estate comprises of 19 units which range in size from 508 sq ft up to 13.650 sq ft.
Acorn Business Centre will be managed by the Whittle Jones Scotland office. For current availability or to arrange a viewing please contact Whittle Jones on 0131 220 4844 or email Scotland@whittlejones.co.uk.
To read the full press release please click here.