Northern Trust is pleased to confirm that construction of their new 26,500 sq ft industrial development in Rochdale has commenced.
The new development at Sandbrook Business Park will add 11 workshop / industrial units and 3 hybrid business units. The workshop / industrial units will be arranged in two facing terraced blocks with units ranging in size from 550 – 2,215 sq ft; whilst the hybrid / business units will be split into two semi-detached units of 3,250 sq ft and a standalone unit of 5,164 sq ft.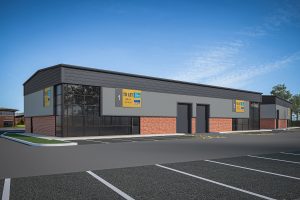 The new development will complement Northern Trust's existing ownership at the Park which provides 18,454 sq ft of modern office accommodation, split into 3 detached 2 storey buildings.