Northern Trust Company Ltd is pleased to announce that it has successfully gained outline planning permission for up to 120 new homes on a 10 acre site off Burton Road in Gedling on behalf of the landowner.
The site is owned by Midlands Land Portfolio Limited (MLPL) the property development arm of Severn Trent, with Northern Trust acting as their planning promotion partner.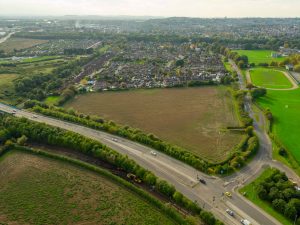 The proposed development has been the subject of extensive dialogue with Gedling Borough Council, taking the site from being within the Green Belt to an allocation within the adopted Gedling Local Plan and now with the benefit of planning permission.
Alongside 120 dwellings the development provides significant local benefits in the form of 20% affordable housing, public open space, financial contributions towards primary school provision, library and health facilities and bus stop enhancements. The planning application was submitted in December 2019 and considered at the planning committee in August 2020. Following several months of negotiations on the Section 106 Agreement planning permission was granted on 29th January 2021.