Northern Trust Company Ltd is pleased to announce that it has successfully gained outline planning permission via appeal for up to 100 new homes on a 15 acre site off on land at Lowe Hill Road, Wem.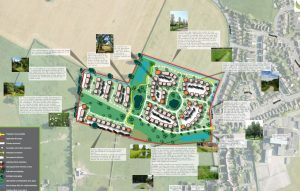 Alongside 100 dwellings the development provides significant local benefits in the form of 10% affordable housing, public open space, community facilities and local highway improvements.
John Tootell, Strategic Land & Planning Executive at Northern Trust commented "We are delighted to have secured outline planning permission for this site. The project team, led by Andrea Caplan at Savills, have worked incredibly hard in what have been very challenging circumstances and we are thrilled the planning inspector concluded in favour of the development and allowed the appeal. This development will deliver an important allocation within the Shropshire Council SAMDev Plan, will provide much needed housing and affordable housing within Wem and will provide significant investment into the local area.
To read the full press release please click here.