Northern Trust (www.northerntrust.co.uk) is pleased to announce the acquisition of the 34,444 sq ft, Irlam Business Centre in Manchester.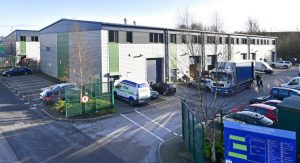 Irlam Business Centre comprises 13 modern, purpose built industrial units split across 4 terraces. The units range in size from 1,918 sq ft to 6,401 sq ft. Adjacent to North Bank Industrial Estate, the estate is situated in an excellent location on Soapstone Way with direct access to the A57.
Irlam Business Centre will be managed by the Whittle Jones North West office. For current availability or to arrange a viewing please contact Whittle Jones on 01257 238666 or email: northwest@whittlejones.co.uk
To read the full press release please click here.