Northern Trust has confirmed that local developer SJ Roberts Homes Ltd have now entered into a contract to purchase the 67.46 acre former Sugar Beet factory in Allscott.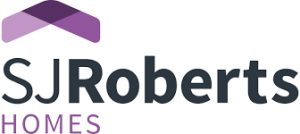 Northern Trust gained outline planning for the site on behalf of landowners British Sugar.
The outline planning permission means that the currently derelict site will be transformed to include:
Up to 470 new homes
A new primary school
A new sports and social club
Significant public open space
Improved highways
New bus services
New ecology park
Northern Trust has worked closely with the local planning authority, local councillors, local community and other key stakeholders to bring forward the regeneration plans of this disused brownfield site.
A spokesperson on behalf of Northern Trust commented "We are pleased to confirm that SJ Roberts Homes Ltd has been identified as the preferred development partner. They are a proven local house builder and their previous schemes have focused on quality and communities. We continue to work alongside them in bringing this high quality scheme to fruition."
To read the full press release please click here.